Working Family Solidarity strives to educate and unify working families in Chicago and Illinois to create a culture of labor rights education and inter-racial solidarity among low-wage and contingent workers, including unemployed and under-employed workers. We believe that in order to achieve concrete workplace improvements, fair hiring practices, and attain economic victories for workers' families, we must build stronger racial alliances among low-wage workers to decrease racial tension and build mutual trust and support.
Our approach is two-pronged: provide workshops and trainings on various areas of employee job applicants' rights, while simultaneously intertwining Racial Unity Dialogues which include a historical analysis of racism in our society. We believe that in today's economy of mostly contingent work, outreach and education with workers must include their families as well, to build a broad-based movement which takes into account the worker as a family member, a community member, as well as a home-owner or renter, or possible homeless. Employment (or lack thereof), wages, and benefits directly impact all aspects of a worker's life - family, housing, food, emotional/physical well-being, access to education and healthcare.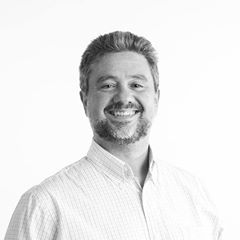 Through open dialogues, mutual respect and strategic action, we can all make a difference for working Americans. In today's climate, we need it now more than ever.
Leone Jose Bicchieri, Founder & Executive Director
The proud son of Mexican and Italian immigrants, Leone has worked for 30 years organizing workers and working families of all backgrounds for economic and racial justice, including farmworkers in the Northwest, poultry processing workers and chicken farmers in the Southeast, meatpacking workers in the Midwest & Plains states, janitors in Midwestern cities, & temp staffing workers in the greater Chicago area. He was national staff with the Immigrant Worker Freedom Ride, and also worked as a long-term volunteer in Nicaragua during the Contra War. Leone was recently Executive Director of the Chicago Workers Collaborative, a Chicago-based worker center, where he founded the "Bringing Down Barriers" program to unite African American and Latino temp staffing workers to win more rights at work. Leone was also a Founding Board Member of Raise The Floor, the alliance of eight worker centers in Illinois.
Tameka Gavin, Community Organizer
Adriana Avila McClintock, Communications & Development Consultant
Board of Directors
Richard Wallace, Board President
Deputy Director, Workers Center for Racial Justice, Chicago
Benetta Standly, Vice-President
Civil Rights Expert, Atlanta
Axel Fuentes, Secretary-Treasurer
Executive Director, Rural Community Workers Alliance, Missouri
Advisory Committee
Deborah Bennett, Senior Program Officer, Polk Bros. Foundation, Chicago
James Lewis, Former Senior Program Officer, Chicago Community Trust, United Way of Metropolitan Chicago, Chicago
Carlos Rich, social worker supporting families & children, former community organizer in rural Iowa, Manhattan, Kansas
Allies
Workers Center for Racial Justice
Rural Community Workers Alliance